Improve Patient Care and Increase Revenue with our
Personalized Care Management!
EARN $40+ PER PATIENT PER MONTH.
At iKonnect, a better world begins with primary care.
We empower physicians to do what they
do best: care for patients.
See how much revenue you can generate.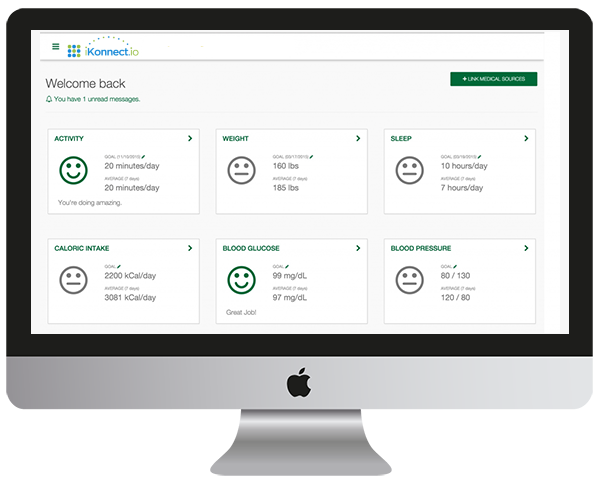 Care Coordination
iKonnect is designed to offer:
Personalized Patient-Centric Care
Personalized care programs improve health literacy and activate patients.

Mobile patient portal makes education and care programs accessible and engaging.

Our patient rewards system allows patients and caregivers to report data in continuously.
WHAT MAKES IKONNECT UNIQUE?
Clinically Proven Solution
Our unique offering is designed to deliver enhanced outcomes to your patients and their caregivers. Our pro-active care has delivered enormous results including 26% reduction in A1C levels in Diabetes patients and reduced unplanned admissions.

Superior Enrollment
We use proven methodology to streamline and maximize patient enrollment to your CCM program.

Enhanced Engagement
We provide the state-of-the art capabilities and support systems to amplify the patient engagement to levels unseen in any patient portal technologies to date. We have higher than 50% of patients who login to self-report their health data.